The digestive system breaks down food and absorbs nutrients that are further absorbed into the blood stream. Digestion makes it possible for your body to get the nutrients and energy it needs to keep you healthy, happy, and strong.
There's a lot of research into gut health and it is now scientifically proven that we have a second brain, called the Enteric Nervous System (ENS) that is placed in our gut. Although, our two brains are entirely distinct, they are both wired electrically. That means that our brain can affect our gut health and our gut can affect the health of our brain.
What happens emotionally?
Firstly, we all know that stress and external factors such as pollution, lifestyle, and diet are the main cause of digestion problems. There is also an emotional cause, because everything is connected. When we start to connect more with ourselves and start digging deep inside, our body is aware of a healing process.
From a holistic perspective, the digestion problems warn us about the difficulty or tensions we encounter in the management of our material life.
Financial or professional, school or judicial difficulties
expressed in this way, can cause us real or imaginary concern.
Due to its role as a "food mixer", the stomach that cause us suffering may also mean that we usually tend to turn over, repeat even excessively, things, and events in our minds. Then, intervenes
gastric acidity, which is a sign to stop the overthinking process.
For example, a very large number of ulcer cases often occur due to professional challenges. For a long time, ulcer is been the most common disease between business people. Also, numerous students who felt cramps or stomach burnings before exams, recognize them as a sign of their anxiety.
Top 7 essential oils to help your digestion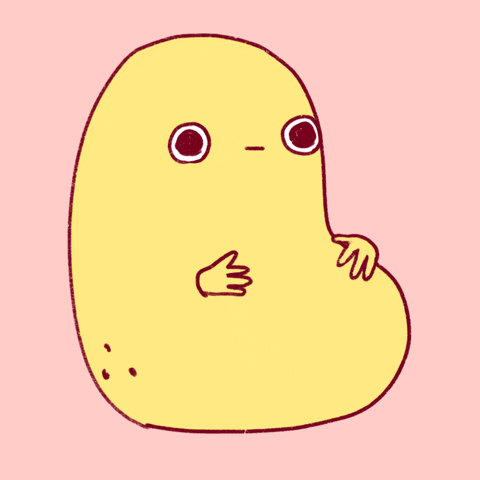 Peppermint has been used for centuries to soothe and calm digestive difficulties, freshen breath, relieve colic, flatulence, indigestion, stomach burns, and aches. It has a cooling effect and it's very efficient for any digestive problem, including diarrhoea, nausea, or vomiting. How to use: dilute 1 to 1 with coconut/grapeseed oil or any carrier oil you may have and gently massage your belly. Inhale for a few minutes and apply around your diaphragm. I use peppermint internally as well. Because I know it's pure, and never lets me down. One drop sublingual or two drops in a glass of water or in veggie capsules). Peppermint tea is also a good idea but not as powerful as an essential oil.
2. Ginger. Anciently esteemed as a spice and recognized for its affinity for the digestive system. Naturally soothing, ginger is the go-to remedy for digestive upsets. It may also help reduce feelings of sick motion and nausea. It's warming, uplifting, and promotes energy and courageous emotions. It's also used for cramps, indigestion, digestive disorders, loss of appetite, and morning sickness. How to use: same as the peppermint: topic, aromatic or internal.
3. Fennel. Has a long history as a sacred and medicinal herb. Fennel is a cooling and cleansing essential oil. Its main action is to unblock, stimulate appetite, and can ease indigestion brought on by a rushed meal or emotional upset. It works on both body and mind. It relieves flatulence, bloating, cramps and constipation. Provides the courage to express held-in emotions. How to use: for a perfect blend I recommend mixing with ginger, peppermint, marjoram, thyme, lavender, and massage gently your belly in a clockwise direction and repeat after 30 minutes.
4. Cardamom is a natural diuretic and digestive stimulant that boosts metabolism and helps the body to metabolize fat efficiently. Helps to boost circulation, mild diuretic, and has a calming action over an upset stomach. Really refreshing and antiseptic. Helps to treat bad breath and gums. How to use: mix one part of carrier oil with one part of essential oil and massage in a clockwise direction. Add two drops in a glass of water + one of peppermint for a daily mouthwash.
5. Cumin. If it's something I never liked: it's cumin's taste. I always avoided crackers or bread with cumin. However, the use of cumin can be traced back to the Ancient Egyptians and Assyrians. It's calming and soothing, lifts the spirits. It eases pain and digestive discomfort, fortifies your gut, relieves nausea, bloating, and constipation. Use it when you feel lethargic, tired, and weak. Will lift the s*it out of you. How to use: always dilute, similar to the rest of the oils. Is photosensitive (may cause irritation under UV light)
5. Lemongrass is super uplifting and purifying, that refreshes and stimulate. Is a natural appetite boost, often used for gastritis, cramps, eases pains, and aches. How to use: diffusing the aroma in your room will help you to focus, and purifies the air. Massage the area of concern. However, is mildly diuretic and helps with the lymphatic drainage.
6. Citrus Oils. Tangerine, lemon, sweet orange, grapefruit, they are all an amazing aid for digestive upsets. They are powerfully uplifting and cleansing. For instance, helps food to move and 'travel' efficiently through your gut, relieves constipation and fights food poisoning, nausea, and sickness. How to use: be careful if applying topically. Citrus oils are photo-sensitizing in the contact with UV rays. But the best way to use them is to diffuse, breathe deeply their aroma, and also used them internally. Either in a glass of water or veggie caps.
Remember that the essential oils I mentioned, may cause irritation and sensitivity when applied neat on the skin. Do not use it on children under 7 years, and if you're pregnant, stay on the safe side and consult your physician.
The one and only essential oil blend who wins everybody's heart is ZENGEST from doTerra.
ZenGest is designed to support your body's digestive system. It also has strong emotional qualities, being a support for those people who have lost interest in life and the physical world. Too much information can lead to some form of emotional indigestion. Therefore, if you find difficult to 'digest' an information or a situation, ZenGest is the answer.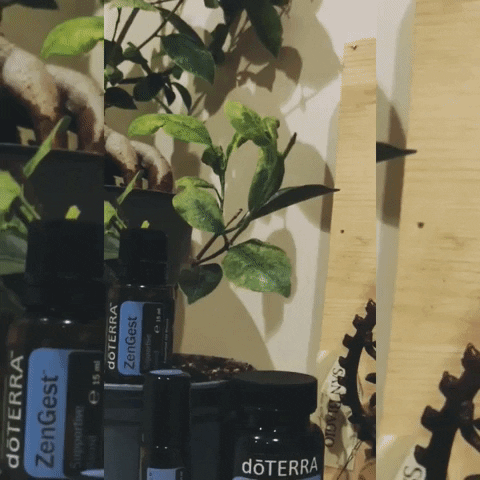 This unique blend contains Ginger, Fennel, and Coriander to help ease occasional stomach discomfort, including motion sickness and indigestion. Meanwhile Peppermint, Tarragon, Anise, and Caraway aid with digestion and help maintain a healthy gastrointestinal tract.
ZenGest is a wonderful companion to aid in the digestion of food, soothe occasional upset stomachs, and reduce uncomfortable gases and bloating.
Emotionally, it helps those who are disappointed, lacking in compassion and hope. It releases old beliefs that are stored in the stomach meridian, large and small intestine.

Indications: indigestion, constipation, stomach cramps, bloating, heartburn, acidity, morning sickness, parasites, ingestion of toxic substances, motion sickness, stomach viruses, chronic stomach inflammation, irritable bowel syndrome, chronic fatigue, diverticulitis, food poisoning. It has an antioxidant effect.
How to use. ZenGest has the ability to maintain overall digestive health when taken internally – dilute 1 drop in 4 fl. oz. of liquid or apply tree drops mixed with a carrier oil on your tummy in a gentle massage. Happy Digestion!
Want to buy yourself some of these oils? Remember that their therapeutic effects are wide, and you can use them in your everyday life. Get your 25% discount when you create your own account and benefit from loads of promotions and discounts. Save money and stay healthy!
Referrences:
Michel Odoul, What Your Aches and Pains Are Telling You: Cries of the Body, Messages from the Soul, 2018; Modern Essentials, A complete guide to the therapeutic use of essential oils, 9'th Edition; Neal's Yard Remedies, Essential oils, 2016; Julia Lawless, The encyclopedia of essential oils, 2014.
This topic is important for me as I struggled with stress, anxiety, and depression in the past years. . I think is the problem of ... Read more
You probably heard that essential oils can improve sleep and relaxation only by inhaling them. Their therapeutical effects have been used since ancient times to ... Read more