You probably heard that essential oils can improve sleep and relaxation only by inhaling them. Their therapeutical effects have been used since ancient times to cure and prevent different health conditions. If you were wondering what are the best essential oils for sleep and relaxation, here's your answer.
Experts recommend that adults have at least 7 to 8 hours of sleep each night. Depriving your body of sleep has been linked to many health risks and puts a huge burden on virtually any organ system in your body.
Lack of proper sleep affects our ability to lose weight or maintain a healthy weight; influences the way we feel, learn and behave; has a negative impact on our cardiovascular health and our overall well-being, and can reduce reaction time and interfere with our ability to drive. Getting adequate sleep is essential to recover physically and mentally from the demands of everyday life. Quality sleep is vital to how you feel every day, as it is essential to support the body's natural recovery and restoration processes.
There are hundreds of different recommendations, family recipes, products and food supplements that claim to help. However, what can be effective for a person cannot help anyone at all.
The best essential oils for sleep and relaxation are:
Lavender. It promotes consciousness, health, love peace, and a general sense of well-being. Several studies show that using lavender decreases significantly insomnia, anxiety, and depression. How to use: Apply 2 to 3 drops in palms and inhale deeply for a few minutes. Apply on chest, back of the neck, forehead, wrists, and soles of the feet before sleep. Add 5 drops to your diffuser. Repeat when needed or every night.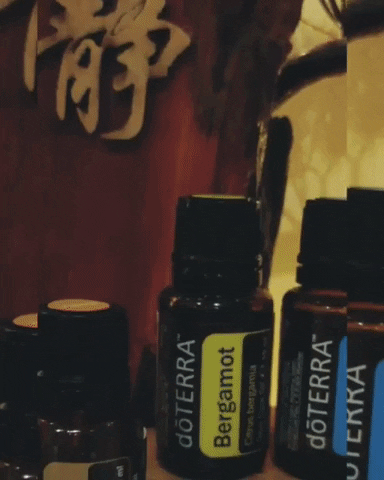 Bergamot. It may help to relieve anxiety, stress, and tension. It has an uplifting, gentle and refreshing aroma. How to use: similar to lavender. Caution: is UV sensitizing so make sure you protect your skin by avoiding direct sun.
Ylang-Ylang. Has a floral unique smell, helps your emotional balance, is calming and relaxing. Pour 2 to 3 drops on your pillow. If your heart starts beating fast, add 2 to 3 drops in your palms and deeply inhale. It will help to regulate your heartbeat and respiration.
For centuries, chamomile has been used by mothers to calm crying children, reducing irritability and hyperactivity. It is well known for its soothing and healing properties. It aids in insomnia and stress, anxiety, and depression. Promotes peace and patience. To enjoy the benefits, apply in your diffuser, and add a few drops on your forehead, soles, chest, and heart projection.
Top Tips
All these oils can be combined together in your diffuser to enhance a powerful aroma in your ambient. Using them more than once will benefit you the most. Mind the way your body responds.
Essential oil blends tend to be more powerful while used all together.
Additionally, I must show you doTerra's top restful blends that help me and millions of people with hyperactivity and bad sleep.
Balance is a grounding blend, with an amazing smell that activates every cell in my brain. Balance is a blend of Spruce oil, Ho Wood oil, Frankincense, Blue Tansy, and Blue Chamomile. Wonderful for stress and anxiety brings calmness and peace. Because it reminds me to stay grounded, and become aware, I apply it every day on my third eye chakra and chest.
Serenity is my number one calming blend. The smell is literally serene. It aids in reducing everyday stresses and promotes a relaxing night's sleep. Serenity contains essential oils such as Lavender, Ylang-Ylang, Marjoram, and Roman Chamomile, which give a soothing scent, while Hawaiian Sandalwood and Vanilla beans offer a warm aroma. When used in a diffuser, serenity will calm and renew with its sweet fragrance. I use it every night on my pillow, forehead, soles, and chest. Plus whenever I feel too energetic, I inhale and diffuse a few drops. For those who need a good sleep, serenity is a must.
Bathing Tips
When you feel down, stressed or anxious, do yourself a favour and draw a warm bath. To experience the full relaxation of your bathing, apply 5 drops of each essential oil in 2 to 3 Tbsps of bath epsom salts, and then add them to your bath. Salts are releasing minerals to promote muscle relaxation but at the same time release the aroma of the oils.
Precautions! Remember that pure essential oils are very potent and using them neatly on your skin, can increase sensitivity, especially the citrus oils. On children, always dilute 0.5 to 2% in a carrier oil. Apply on soles, and do not let them ingest.
Disclaimer. Everybody is different, so take this article as informative, based on my and other's experiences, books, and reliable resources. These statements have not been evaluated by the Food and Drug Administration. These products are not intended to diagnose, treat, cure, or prevent any disease.
Want to buy yourself some of these oils? Remember that their therapeutic effects are wide, and you can use them in your everyday life. Get your 25% discount when you create your own account and benefit from loads of promotions and discounts. Save money and stay healthy!
The digestive system breaks down food and absorbs nutrients that are further absorbed into the blood stream. Digestion makes it possible for your body to ... Read more
Maybe you wonder how can frankincense help you or how can frankincense helps your skin. Often called 'King of the oils', Frankincense has been used ... Read more